Number 5.1/2 plane Type Study

This has been probably the hardest plane on which to submit a synopsis, since I have only ONE example.  Consequently I can draw no conclusions, no dates of possible manufacture or any probable different types. When I am able to procure some more examples , then I may be able to give you some more insight as to the attributes of this plane.  Until then it must therefore remain as a 'rarity'.
The A5.1/2  plane is 72mm wide and 38.2cm long.
PAINT:
This example shows no over varnish coat. The front end is not painted but the back end is painted.
BLADE:
Unfortunately the person from whom I purchased this plane omitted to inform the prospective buyer that the blade was a replaced STANLEY blade of the correct dimensions.  I can therefore give no insight as to the markings on the original blade.  It defies logic as to why the original blade needed to be replaced on a plane that shows very little use.  Sept 2015...I have been shown a plane which has B# markings and a 'Stamped' cap iron.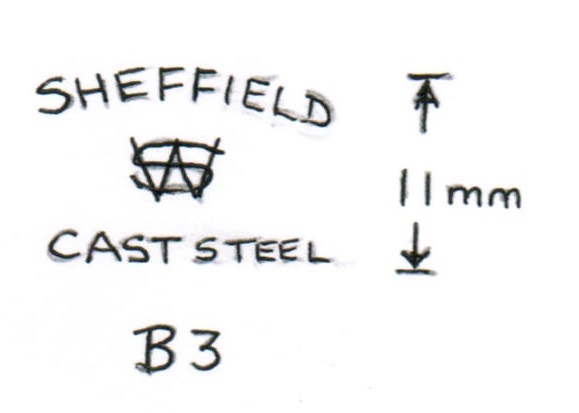 CAP IRON:
My plane shows one that has been stamped and therefore  'later'.
FROG:
The frog on this plane shows an FI(R) (rounded indent on a straight shouldered frog) combined with an L2 lever. Something that I had thought did not exist until I started analyzing the larger planes.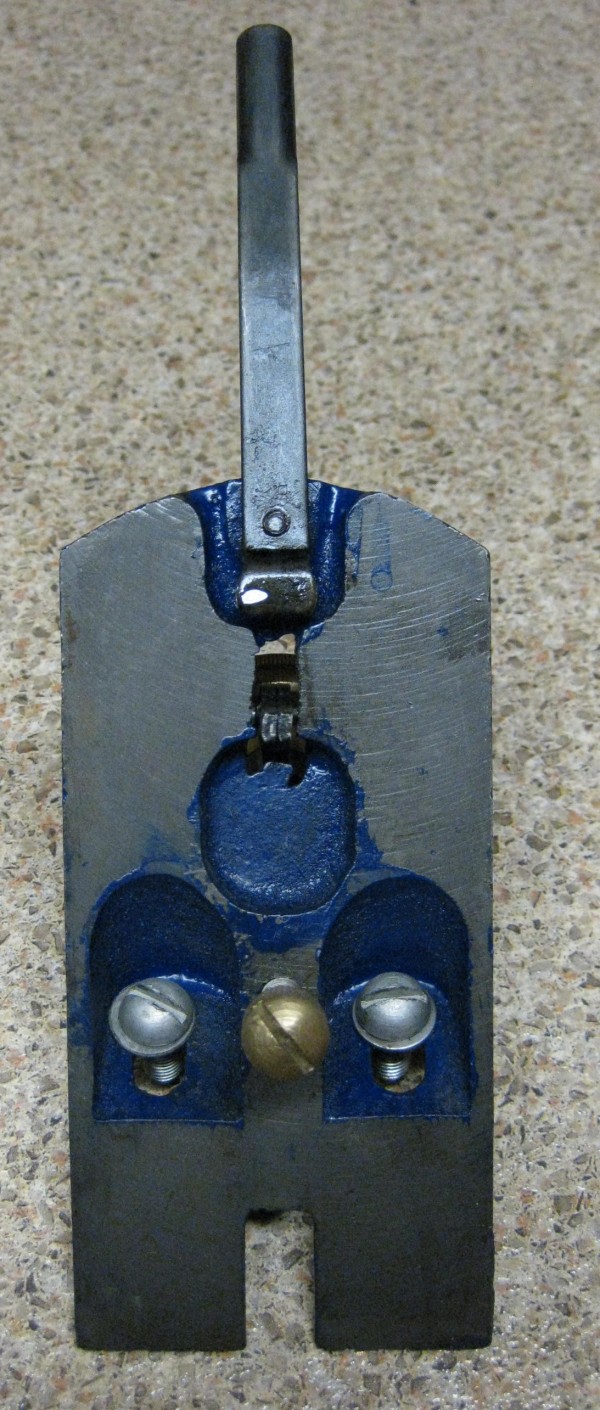 I also noted that the round headed frog screws and washers were 'plated' (zinc?) And the Frog Landing Area is FLA2 
The 5.1/2 also will be found with an Ogee type frog (F2) [Sept. 2015] so we now know more about the length of the production run for this plane.
BASE MARKINGS:
Note the large O in No.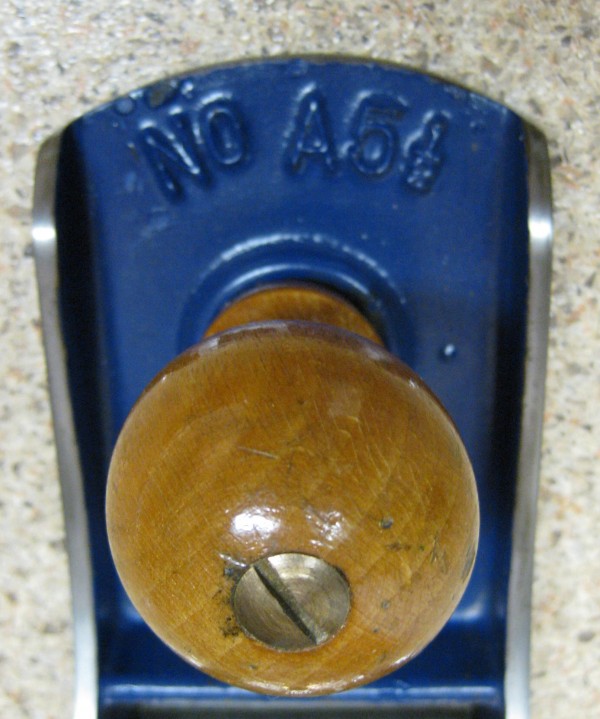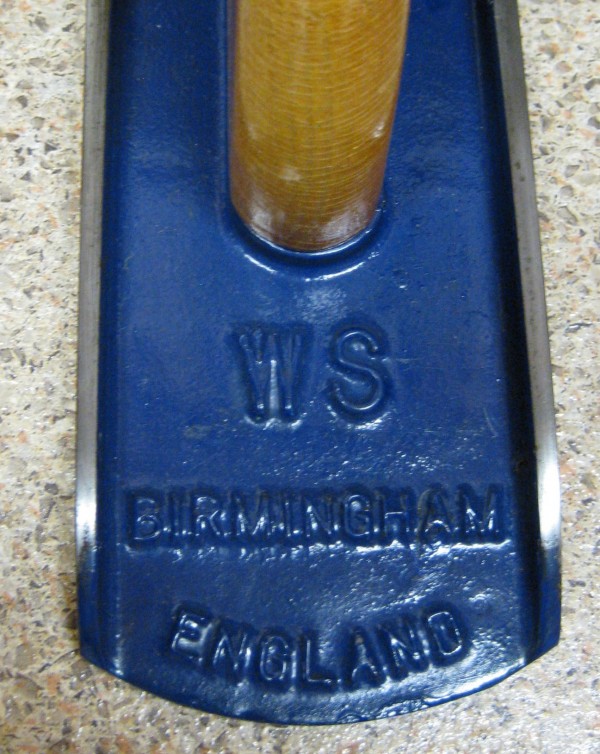 HANDLE and KNOB:
The handle is an H2 (with slightly rounded sides, no flat) and the knob is K3, both in Beech. The handle is further secured by a BRASS screw and pressed brass chamfered washer.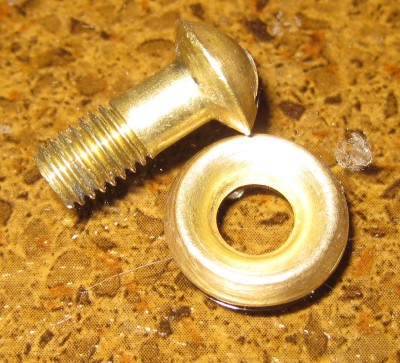 FROG ADJUSTER SCREW: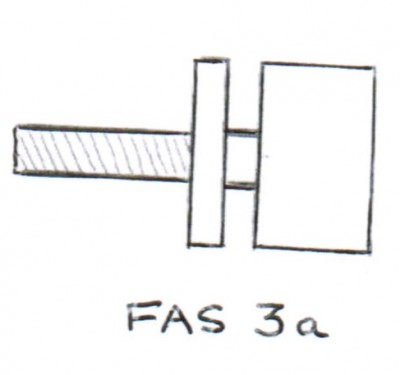 DECAL: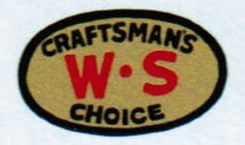 RHT2

LEVER CAP and SCREW:
Lever cap is an LC4 with 2 'windows' on the underside and very lightly shellacked with the cap screw being LCS4
Look out for Lever Cap Type 4b (LC4b) [see 'Analysis of Components']
BRASS DEPTH ADJUSTER:
Is a BDA3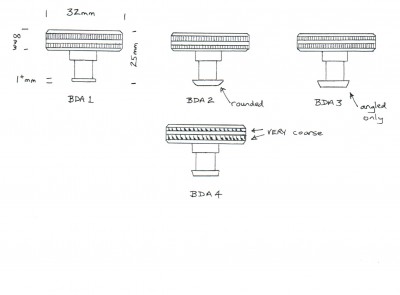 FORK HOLDING SCREW:
Is FHSC cheese head.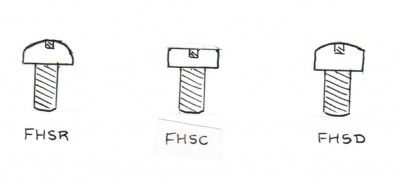 CAP SCREW:
Is CS2