Number 7 Plane Type Study

The Number A7 plane is the largest plane manufactured by WS,  at 55.8cm long and 7.2cm wide.  They never issued a number 8.
It can be difficult to locate one of these planes, at least in an undamaged state, because they are most prone to damage due of their weight and size.  Damage by transferring ownership of this plane via any Carrier is quite likely, unless very well packaged and protected.   I further recommend that this plane not be carried around solely with the rear handle, as this puts a lot of strain on that handle and the securing rod.
The base markings and shape are the same on all the planes, with No A7 in front of the front knob and WS BIRMINGHAM  ENGLAND  behind the handle.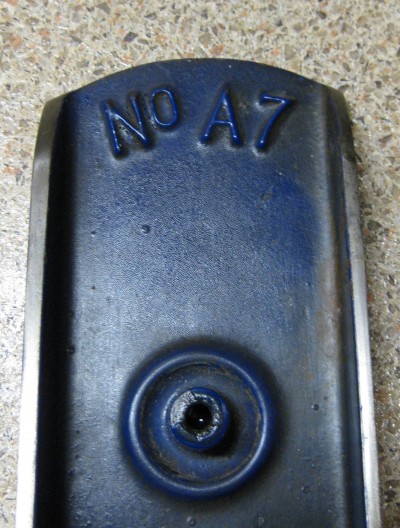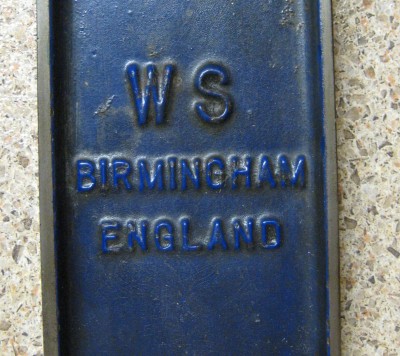 and these castings do not seem to vary between to the 2  styles of frog attachment areas. (below)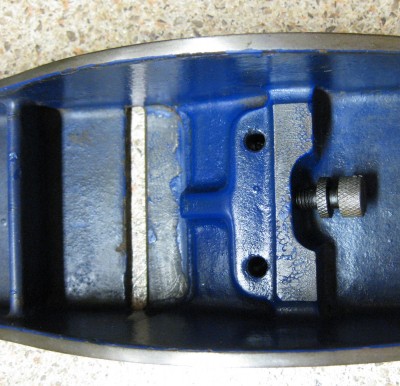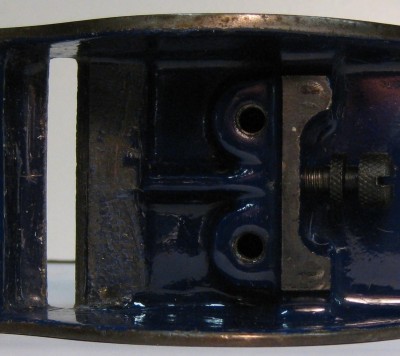 The Frog 'landing 'area just rear of the mouth is always wide and flat ground out.
The front end of the plane was never painted on all of these planes and there appear to be no deep grind marks on the sides or the base, only very fine and smooth grind marks .
The front knob is always K3 and beech: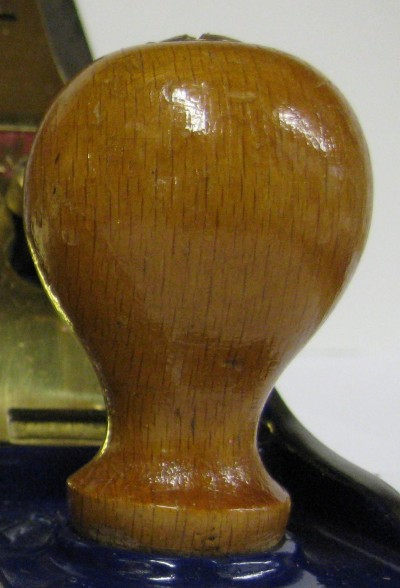 but the rear beech handle is hard to differentiate between H2 and H3, both of which should be seen in Type 3 planes and onwards.
The base securing bolt for the rear handle seems to have always been made of brass, as was the hollow chamfered brass washer.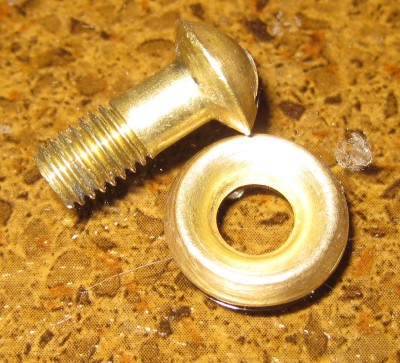 The Brass Depth Adjuster may be either BDA2 or BDA4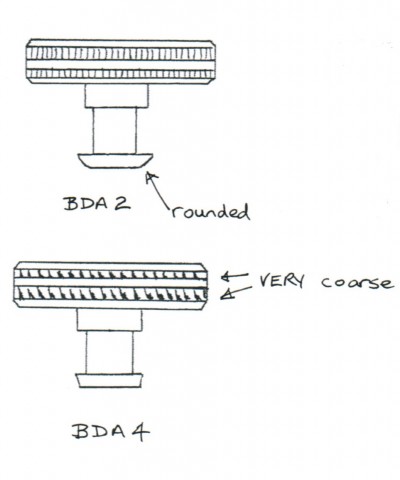 My study indicates that this plane only appeared as a Type 3 and onwards and would therefore only have been issued with a rear handle transfer #2 (RHT2)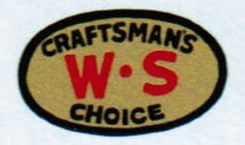 and a Frog Lever #2 (L2)
The frogs are either F1R or F2 .  In F1R,  the almost rectangular indentation in the casting is more rounded than an expected F1S, and this is usual in planes  above #5 and therefore of a later date.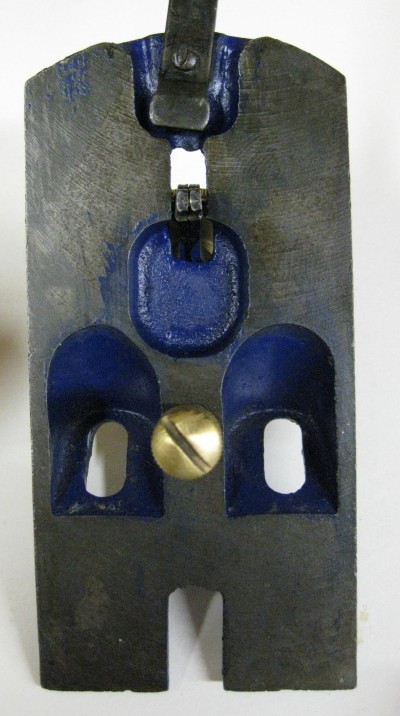 note the L2 lever
The only Ogee shaped frog in my collection (F2) has an included cast marking  of '4.1/2 ' underneath.  This must lead to the conclusion that the same frog was used at that time on the #4.1/2: #5.1/2: #6  and the #7 planes.
The brass Lever cap is either LC4 or LC5   (but LC5 seems to have 8mm high letters and the 'window' is only 23mm wide  which differs from the norm.)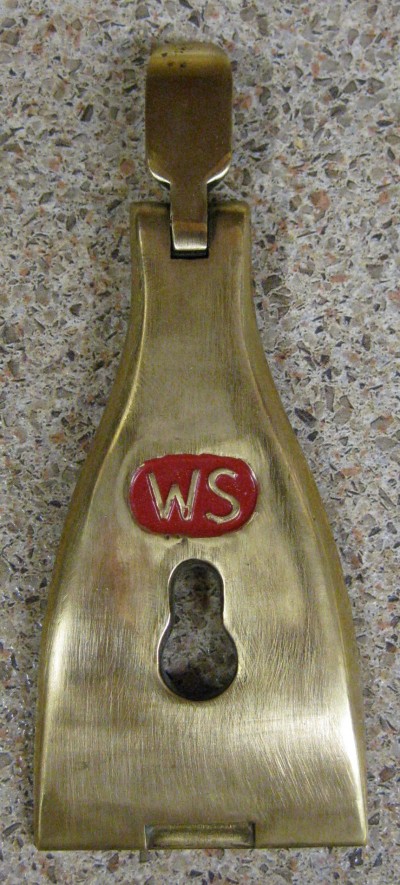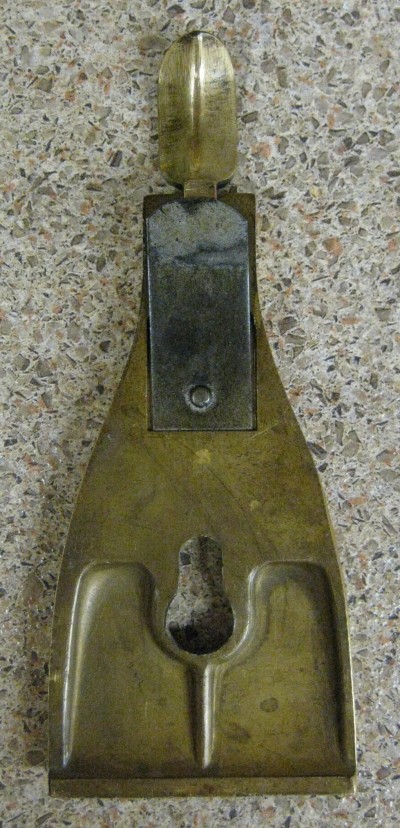 and you will Note that the underside shows only 2 'window panes' as opposed to the usual four of plane sizes 4 and 5.
Look out for Lever Cap Type 4b (LC4b) [see 'Analysis of Components]
The Lever Cap Screw is either  LCS4 or LCS5 :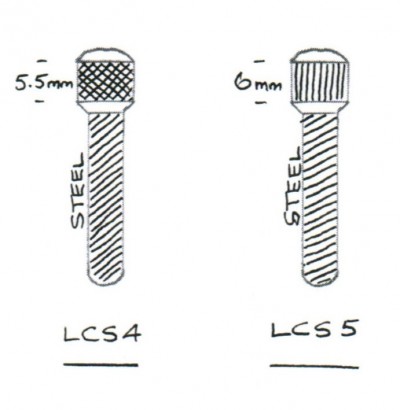 The blade is either a B3 or a B3a

  and the Cap-Iron is always of the 'stamped' variety.
BOX LABEL: